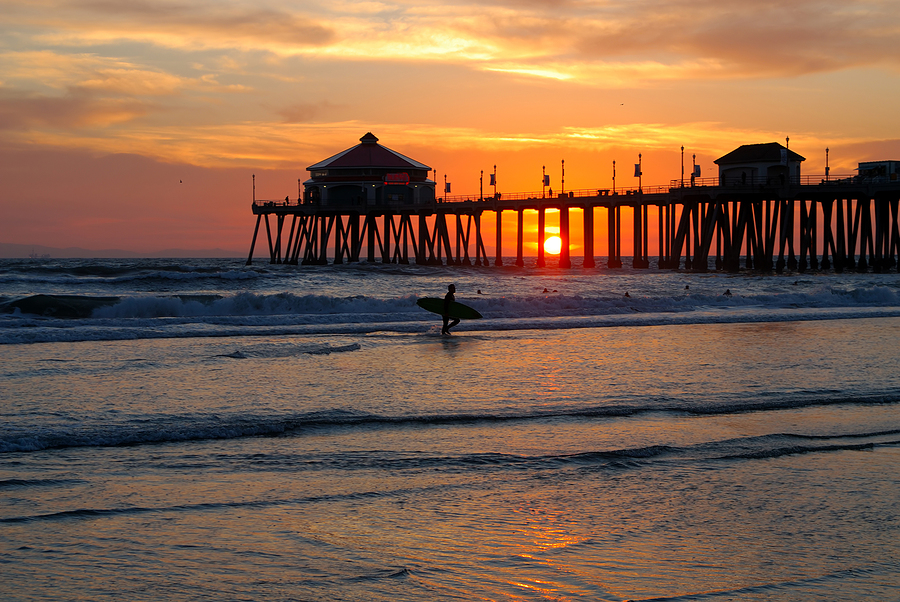 California is rich with natural parks, gardens, beaches, and trails that are ideal locations to scatter the ashes of your loved one. While there is almost no limit to the places you can think of to scatter ashes, we consider the following spots as the most beautiful.
Overview of California Ashes Scattering Laws
In California, certain laws do exist when it comes to scattering ashes. In most national parks, you must secure a permit prior to scattering, and sea scatterings require your vessel to be at least 500 yards from the shore.
It is common to scatter ashes at cemeteries that provide scattering gardens. Generally, if it's a public area or federal land, ashes must be scattered (after written permission is obtained) where they are not distinguishable. More comprehensive information on laws regarding burials and cremation can be found at the Department of Consumer Affairs Cemetery and Funeral Bureau.
The Pacific Coast
Scattering ashes in the water is by far one of the most popular post-cremation ceremonies. And for California residents, there's no better place to do this than going out into the sweeping blue waters of the Pacific. There are many points of departure and services all over California that cater to scattering ashes into the Pacific.
In San Diego, some of the most beautiful places to scatter ashes in the Pacific could be from the Sunset Cliffs, the La Jolla Cove, or if you venture far enough, the Cabrillo State Marine Reserve. Since San Diego is bordered on the west by the Pacific, there are hundreds of departure points for your charter boat/yacht to scatter ashes. If you would like an aerial scattering, the Pacific Coast is truly the perfect spot.
Mt. San Jacinto
The San Jacinto Mountain is a gorgeous place to scatter ashes. There are several ways this could be done: by hiking the trails, riding the tram, or flying a charter plane over the mountaintop. Either manner you choose, you will find a wonderful view of the sunrise in the morning and sunset at dusk. The average temperature is only about 70 degrees. Mt. San Jacinto is located in Palm Springs.
Some of the superb alternatives to Mt. San Jacinto for the scattering of ashes in the Palm Springs/Palm Desert area are the Indian Canyons, Palm Canyon, and Santa Rosa Mountains.
Castle Rock Park
Bordered by a golf course, ranches, scenic hiking trails, and another regional park, Castle Rock Park is a beautiful setting for a scattering ashes in Walnut Creek. It sits along a scenic canyon in Pine Creek, filled with oak woodlands and magnificent sandstone formations for which the park is named. Although there are a variety of activities within the area, park management will assist you as long as you have chosen a location and secured a permit for the scattering.
If you are more open-minded, venture into the Mount Diablo Foothills Regional Park for a more secluded ceremony. Here, you have a view of 1,060 acres of "striking geologic formations, rolling grasslands, and a sweeping panorama of the San Francisco Bay region." A variety of birds, fish, animals and wildflowers also abound.
Trident Society offers cremation services in various locations in California. If you need information on where to scatter ashes in Palm Desert/Palm Springs, Sacramento, San Diego, San Jose, and Walnut Creek, please contact us today. We can also answer your questions regarding cremation pre-planning, veterans' cremation and immediate need services. A free Answer Book on Cremation is just a click away.
Trident Society has provided thousands of families with affordable cremation in California for over 20 years. Call 1-888-987-4336 for immediate assistance or contact us online today to learn more about California cremation prices and our California Cremation Service.