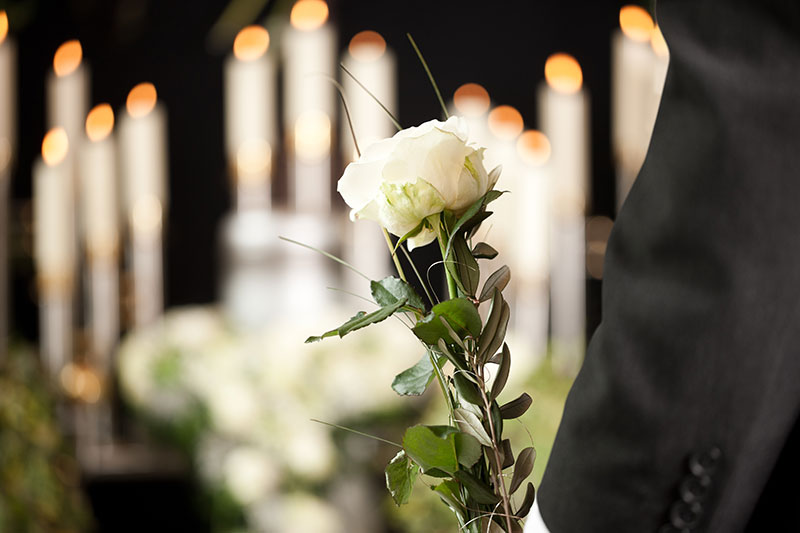 When you are thinking of honoring your loved one's remains, it's hard to choose between cremation and burial. Here are some subjects you can discuss with your loved one and family members to guide you during your time of mourning.
The Wishes of Your Loved One
When deciding what your final wishes will be, it is important to have a conversation about end-of-life issues with your loved ones.
This is the time to ask about family burial plots, requests regarding a funeral or alternative arrangements, and religious and family traditions. At the end of the conversation, it is a good idea to get your loved one's wishes in writing, with the signature and date. You can even make prearrangements for burial or cremations.
If your loved one has passed and you have not had such a conversation, consult his or her will or any other documents that might demonstrate his or her intent. These include handwritten notes about preferences and printouts of different options with price comparisons. If no such documents exist, it is best to make the decision with other family members. A group meeting may reveal that your loved one did express his or her wishes to one of the people present. Another positive result may be that after the meeting, all or most of the family members may be in agreement about which option is best.
Religious and Family Traditions
Your loved one's religion and family traditions will likely dictate the ultimate decision. First, determine whether your loved one saw religious or family traditions as more important. If these traditions are unclear, do some research. One factor may be the geography of the loved one's birthplace, which will indicate how the majority of people in his or her community were treated. After you have found out more about your loved one, talk about the results with the people who will make the decision.
The views of three major religious traditions, Judaism, Roman Catholicism, and branches of the Eastern Orthodox Church, are discussed briefly here. Here is a broader discussion of the views of religions prevalent in the United States. Jehovah's Witnesses, Buddhists, and Hindus have no prohibitions regarding cremation. Atheists do not have a set view on how to honor human remains. Islam and some fundamentalist Protestant groups do not allow cremation.
Jewish Traditions
For most traditional religious Jews, burial is the only option. Jewish religious law, also known as halacha, forbids cremation. Jewish law mandates that a deceased person not be embalmed and be buried as soon after death as possible. Some Reform rabbis will officiate at a funeral involving cremation.
Many secular and agnostic Jews, as well as Jews who consider themselves nonreligious in other ways, are interested in being cremated rather than buried. Typically, after a loved one has passed, a family member immediately calls a rabbi to assist with honoring human remains.
Roman Catholic Traditions
The Roman Catholic Church now allows cremation, but burial is still the preferred option. This is due partially to the fact that before May 1963, the Church insisted on burial. Today, the bishops of the United States and Holy See authorize the celebration of a Catholic funeral liturgy with the cremated remains. Typically, the body must have been cremated prior to the funeral.
Determine the date of your loved one's birth and look into the history of end of life matters in his or her family. Then examine the level of your loved one's religious devotion.
Eastern Orthodox Traditions
The Eastern Orthodox Church does not allow cremation. There are a few instances where cremation has taken place after the funeral service at which the body of the deceased was present. There must be good cause for the Church to sanction cremation. If you believe there are extreme circumstances in the death of your loved one, speak to a priest before making the decision.
Cremation vs. Burial Cost
Cremation can cost much less than burial. The Trident Society is a good resource for learning more about why cremation is associated with fewer expenses. The two main costs associated with burial and not cremation are embalming and the purchase of a casket. Cremation does not require embalming or a casket to hold the body. In 2021, the median cost of an adult funeral with viewing and cremation was approximately $6,971. The median cost of an adult funeral with viewing and burial was approximately $7,848.
The seemingly high cost of cremation is related to the funeral services that many people wish to have. For example, when the body is viewed, those surviving a loved one typically rent a casket for the ceremony. In addition, even when a person has been cremated, those surviving a loved one may choose to rent a hearse to place the cremated remains in a graveyard. Prices for cremation and burial vary considerably by region and provider, and depending on the services provided.
We hope that clarity and strength guide you through your loss. Feel free to contact the Trident Society to ask questions or seek advice.
Trident Society has provided thousands of families with affordable cremation in California for over 20 years. Call 1-888-987-4336 for immediate assistance or contact us online today to learn more about California cremation prices and our California Cremation Service.