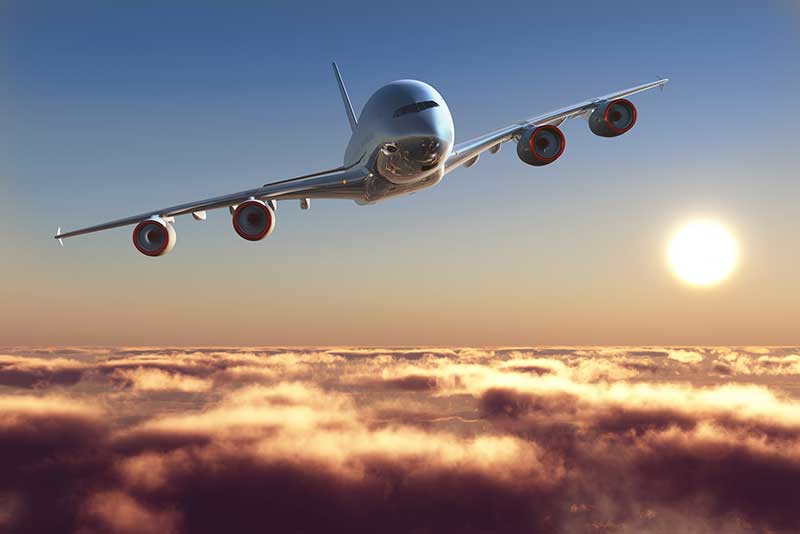 If you haven't seen or heard about the fun-loving movie The Bucket List , then it's definitely something to add to your list.
Many people have created a list of things they want to do before they "kick the bucket". Whether young or old, now is the perfect time to revisit forgotten dreams, achieve long-lost goals and live a renewed life. From trips around the world to learning a new skill to considering funeral and cremation plans, your bucket list is limited only by your imagination. Consider the following tips and ideas to get you started… "Somebody should tell us, right at the start of our lives, that we are dying. Then we might live life to the limit, every minute of every day. Do it! I say. Whatever you want to do, do it now! There are only so many tomorrows." – Pope Paul VI, Italian Pope (1897 – 1978).
Travel Near and Far
One of the most common items found on people's bucket lists are travel hotspots. From Las Vegas to exotic tropical islands, there are endless possibilities of places to go. While many of these vacation spots offer leisure, fun and adventure, consider places that hold special meaning. Research your genealogy and explore the geography of your ancestors. Maybe you'll find a long-lost cousin and build memories that last a lifetime.
Seek an Adventure
Skydiving and other thrill-seeking adventures are often at the top of bucketeers' lists. If you've had your mind set on doing these types of activities, by no means cross them off. Rather, dig deep down and think outside the box. What is your passion? If you're an animal lover, perhaps you'll enjoy snorkeling with manatees in Belize or taking a picture with a tiger in Thailand. If you love flowers, you may want to tiptoe through the tulips in the lush gardens of some far-off palace.
Get Fit
You're never too old to keep in shape or try a new workout. Yoga has become very popular, and many variations are low impact. In fact, you can find instructors offering courses at postcard-perfect settings, like Florida beaches. There are many ways to stay fit, from learning how to ballroom dance to water aerobics. Ever dreamed of being a mermaid? There are classes for that too!
Become a Foodie
Throughout life, you may find yourself eating the same old thing. Eating is a necessity, but it doesn't have to be boring. Think like a foodie and try some new local cuisine from small mom-and-pop shops to ritzy upscale restaurants. Test your taste buds and explore authentic ethnic foods. It allows you to experiencing another country's culture without leaving your own neighborhood.
Go Back to School
If you never got a high school diploma or always wanted to get a college or advanced degree, there's no better time than the present. Special programs exist at many schools for students over 60, and some programs are tuition-free. Take a class or two and learn something new. You never know, it could lead to other long-term opportunities.
Let the Music Play
Researchers have shown that music has many benefits. Even if you didn't grow up being a band nerd or music buff, the fiddle, guitar or piano are always there for the intrepid learner. Learn how to read music or play an instrument by taking lessons from a local instructor or by watching YouTube videos. Be a star for a night and try your hand at karaoke.
Be a Leader
Did you ever dream of being a doctor or a leader among your peers but life took you down another path? There are many volunteer opportunities just waiting for someone like you. Offer to read to patients or share a special skill you possess. Teach a class or start a local club for those interested in participating in the same activities as you. This is a great way to make new friends while sharing an old or new found passion.
Review Your Finances
If you haven't taken time to assess your finances, add it to your bucket list. Make sure everything is in place for your future. From retirement savings to your written will, it pays to be prepared and avoid continued procrastination.
End-of-Life Plans
Consider making final arrangements for cremation or funeral services. While many people don't like to talk about or plan for it, it can actually be enjoyable. Secure a beautiful burial plot or pick out a unique urn that represents you. Sit down and let the creative juices flow and write your own personal epitaph or obituary. Having things in order will make it easier on those left behind.
Relationships
Take some time and go out on a fun date. It doesn't matter if you're married or not. Be daring and find a date on a reputable dating site. Or simply go out by yourself in memory of a love lost. Enjoy a fair and ride the Ferris wheel like kids again. Pack a picnic lunch and take a walk in your favorite park.
Creating a bucket list can be inspiring, rejuvenating and potentially life changing. It doesn't have to involve expensive faraway trips or risk-taking adventures. It's simply another way to live life to the fullest before "kicking the bucket".
Trident Society has provided thousands of families with affordable cremation in California for over 20 years. Call 1-888-987-4336 for immediate assistance or contact us online today to learn more about California cremation prices and our California Cremation Service.